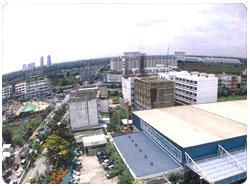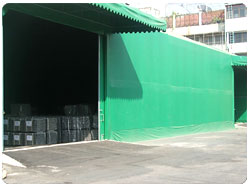 Site area  30,000.0  sqm                   Tent warehouse  600.0  sqm
- 9,000 square meters for warehouse management  in major area and 600 square meters in tent warehouse with racking and block stacking system,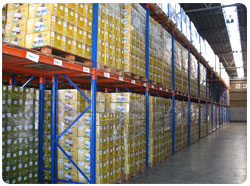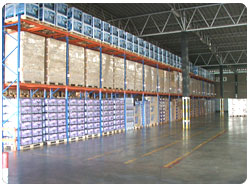 Selective Racks  and block-stacking
- Flow rack system which enables safe and efficient FIFO / FEFO / LIFO depend on customer requirement or product nature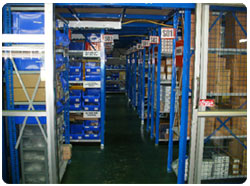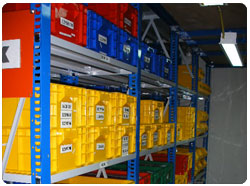 Spare part Room
- We can manage variety product such as spare part (small size ) , machine , foods , etc.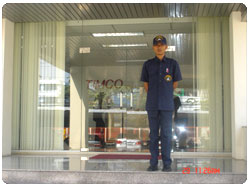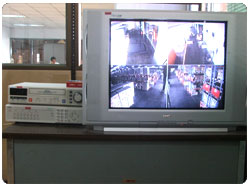 Security System

-  With 24-hour-security and CCTV recorder.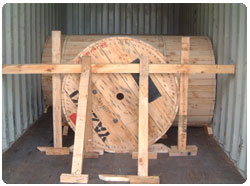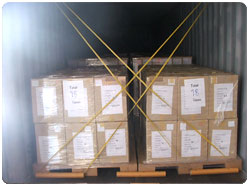 - We provide stuffing service for export cargo on Full Container Load (FCL) basis to meet the  customers' needs.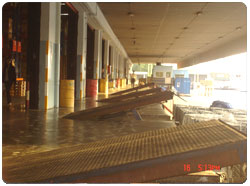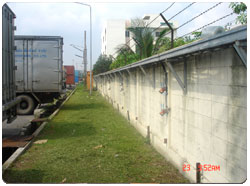 Loading Bays With Dock-levelers 16                   Reefer plugs  120 sets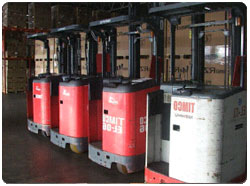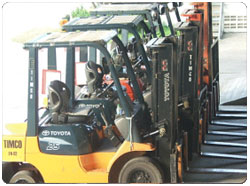 Electric forklift trucks                           Gasoline forklift trucks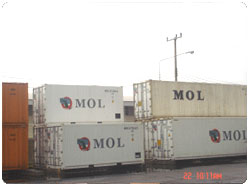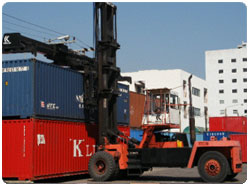 Container  yard (Storage Capacity) 700 TEUs Top-lift ( Load 35 Ton )  1 Unit