TIMCO 's customers can rely on our safe and punctual transportation service.
We provide the customers with pick-up truck, 6-wheels truck, 10-wheels truck, trailer and temperature controlled truck for inland transportation service.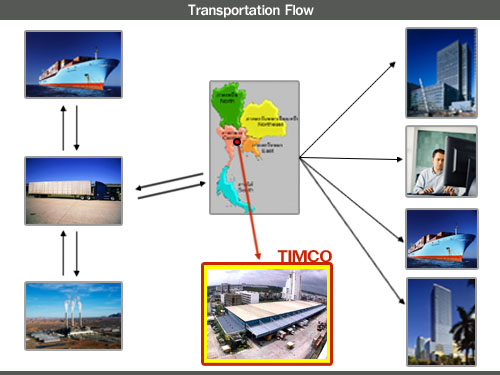 Transportation


Transportation Type

Truck Type

Net weight (Ton)

Gross weight (Ton)

4-Wheel

1.5

2

6-Wheel

 

 

(M-Van)

4.5

9

(L-Van)

5

12

             (Open)

5

12

10-Wheel

 

 

 (L-Van)

10

21

(Open)

10

21

Trailer

30

45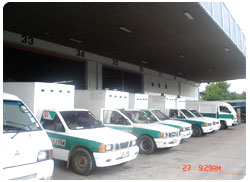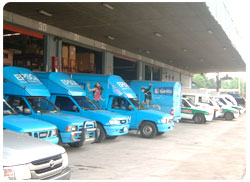 4-Wheels Pick Up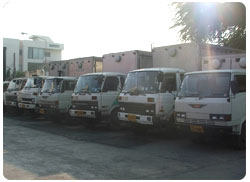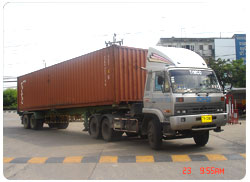 6-wheels and 10 wheels Trailer                                     Trailer
Distribution Service.
Our consistent services make our customers' business more competitive and stable.
Combined with our excellent location, first-class facilities, reliable services, experienced staff and professional management, TIMCO made a role as one of the best logistics centers in Thailand.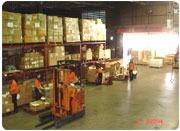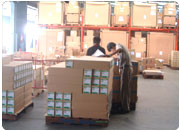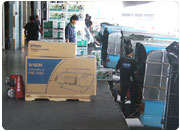 Distribution Activities
Cargo Moving :
The year 2007 is the 80th anniversary of JAPAN EXPRESS CO., LTD, which was founded in 1927. At the time of its foundation ,we started international moving service earlier than any other companies in Japan, viz., being the pioneer of international moving. Since then, we have been providing the service to the various people moving to/from Japan. We greatly appreciate the support given by the customers who experienced our service of quality with satisfaction in the past 80 years and from now onward. When you call or mail us, our clerk will answer any question and assist you whatever you need in relation to the moving either in English or Japanese.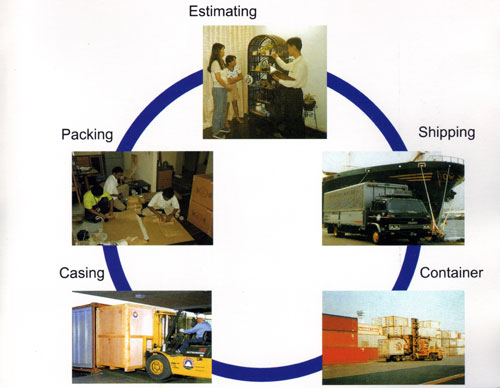 Cargo Moving  Process